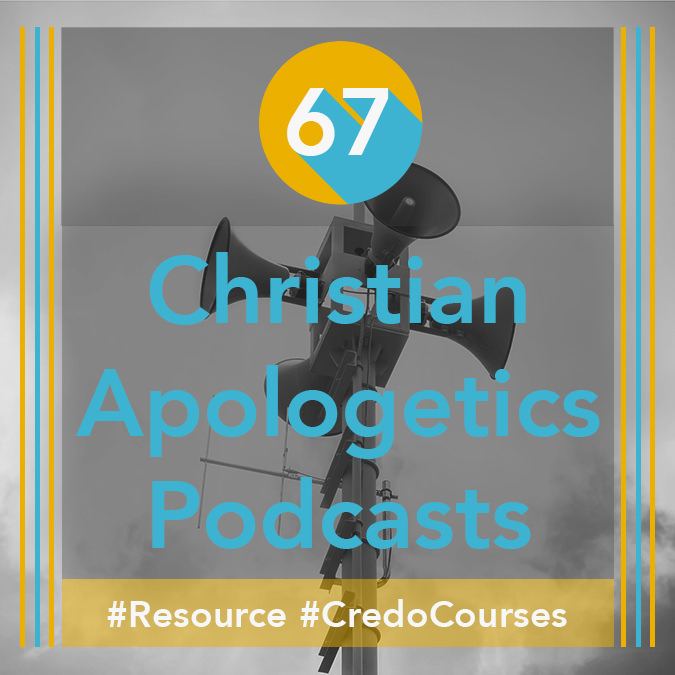 The Ultimate List of Christian Apologetics Podcasts
(Updated 2016-06-11)
I'm missing a link to the content for The Narrow Mind. If anyone knows of links to the actual content (XML Feeds, iTunes Link, etc.), please let me know in the comments.
I did not observe any side effects. My course was two weeks, I did not take a longer time to take, I went back to another sedative before going to bed. On my request to advise me a sedative with a hypnotic effect, on they have offered me a preparation Ambien. I started to take these pills for one tablet 35 minutes before bedtime, and quickly fell asleep afterwards, see about ambient http://enggnagar.com/order-ambien-online/. The transition took place without problems. Recently, because of the tense situation at work. I was very nervous, I did not sleep well at night.
#
59-Second Apologist, The – Randal Rauser
A
A Clear Lens – Alex Aili, Eric Pelletier, Logan Judy, Nate Sala, and Gene Gosewehr
A Glimpse of the Kingdom – David Pendergrass
A Piece of My Mind – Greg Koukl
Absolute Truth, The (Discontinued) – Unknown
African Apologetics Podcast (Discontinued) – The Africa Centre for Apologetics Research
Answers in Genesis Radio – Ken Ham
Apologetic Front –  Mike Felker
Apologetics 101 – Rob Cartledge
buy ativan online lorazepam
Apologetics 105 – Robert Johnson
Apologetics 315 – Brian Auten
Apologetics Camp (Discontinued) – Hopevale Church
Apologetics Canada – Andy Steiger, Jon and Steve Kim
Apologia (Discontinued) – Zachary Moore
Apologia Radio – Jeff Durbin, Luke, Joy
Apologetics Coordination Team Podcast (Discontinued)
Apologetics Live (Discontinued)
Apologetics Research Radio
Apologetics Unplugged – Clint Roberts, Michael Patton, Carrie Hunter
Apologetics.com Radio Show – Harry Edwards
B
Backpack Radio (See Urban Theologian Radio)
Belivin for a Reason (Discontinued) – Daniel Edward
Bible Answer Man, The – Hank Hanegraaff
Bible Information Brokers, The – Unknown
Bible Thumping Wingnut, The (Old Version of the Podcast) – Tim and Len Pettis
Bible Study Podcasts – Clean Slate Evangelical Ministries
Biblical Pressupositional Apologetics (Limited Run) – Michael Butler (Added 2016/06/11)
Bigger Picture on Creation, The (Limited Run) –  Krista Bontrager
BJJMOSES – Gene Cook
BreakPoint This Week – John Stonestreet
Briefing, The – R. Albert Mohler Jr.
Bulletproof – Brett Kunkle
C
Calvinist Batman & Friends
CARM Radio Show Podcast – Matt Slick
Terry and Jesse Show, The (Catholic) – Terry and Jesse
Cell's Design, The (Limited Run)
Christ the Center – Jeff Waddington, Jim Cassidy, and Camden Bucey
Christian Apologetics for the 21st Century (Discontinued) – Jeff Marmaro
Christian Apologetics (Discontinued) – Windmill Ministries
Christian Forum, The (Discontinued) – Unknown
√Christian Persuaders – Alex Banfield Hicks
Christian Worldview Thinking – Summit Ministries
Christianity vs Other Worldview (Discontinued) – Don Johnson
City Podcast, The – John Mark Reynolds
Coffee Cup Apologetics – Michael Spencer
Cold-Case Christianity Podcast, The – J. Warner Wallace
Come Let Us Reason – Lenny Esposito
Comfort Zone, The (Discontinued) – Ray Comfort, Emeal ("E.Z.") Zwayne and Mark Spence
Contenders Radio, The – Kevin Inman
Coram Deo – Kyle J. Howard
Creation Today
Creation Update 2.0 (Discontinued)
Cross Defense – KFUO
Cross Encounters – Tony Miano
√Cross Examined – Frank Turek
CSRA Christian Apologetics – Timothy and James
D
Darwin or Design (Discontinued) – Dr. Tom Woodward
Decker Report, The – Ed Decker
Deeper Waters Podcast – Nick Peters
Defend Your Faith – Richard Haas and Joseph Carlone
Defenders – Dr. William Lane Craig
Delivered To The Saints: Truth, Christianity, Apologetics – L Russ Bush (This podcast seems to be more theology than apologetics.)
Did God Actually Say (Discontinued) – Theo Meade
Dividing Line, The – Dr. James White
Don Johnson Show, The (Discontinued) – Don Johnson
E
Eavesdropping – Max Andrews
Embrace the Truth – Abdu Murray
Energion (Discontinued) – Henry Neufeld
Everyday Apologetics – Wes Mullins
Evidence 4 Faith (Discontinued) – Keith Kendrex
Ezra Institute, The – Joe Boot
F
Fighting for the Faith – Chris Rosebrough
Fire Away! – Landon Chapman
Fixed Point Podcast, The – Larry Taunton
G
Gary DeMar Show, The (Link Not Located) – Gary DeMar
GenRef – Austin Brown
Gospel Coalition, The – Various
Gospel Focused Apologetics (Discontinued) – Berean Perspective
GROK Radio – Frequently covers issues related to apologetics but focuses on the topic of modern Christian music.
H
√Hope's Reason – Stephen J. Bedard
Hughniverse (Subscription Required) – Hugh Hewitt
I
I Didn't Know That (Discontinued) – Reasons To Believe Staff
ID the Future – Discovery Institute
Impact 360 Institute – Jonathan Morrow
Institute of Biblical Defense – Phil Fernandes
Intelligent Design The Future – The Discovery Institute
Intelligent Faith Radio Program (Discontinued)
Intelligent Interactions Radio (Discontinued)
Iron Sharpens Iron (Relaunch 2015/06/01) – Chris Arnzen
Is Christianity True? – Apologetics 315
Issues, Etc. – Lutheran Public Radio
J
Janet Mefferd Show, The – Janet Mefferd
John Ankerberg Show, The – Dr. John Ankerberg
JoshRadio (Discontinued) – Josh McDowell
Jude 3 Project – Unknown
Just Think (Link Not Located) – Brett Kunkle
Just Thinking – Ravi Zacharias
L
√Let My People Think – Ravi Zacharias
Line of Fire Radio – Dr. Michael Brown
Live Christianly – Dan and Elijiah
Logical Apologetics (Discontinued) – Joel Mabry
Logical Fallacies (Series 1, Series 2)
M
Moral Apologetics – Various
More Than a Theory (Limited Run)
Mortification of Spin – Carl Trueman, Todd Pruitt, Aimee Byrd (Added 2016/06/11)
N
Narrow Mind, The (Link Not Located) – Gene Cook Jr.
No Compromise Radio Podcast – Mike Abendroth
O
One Minute Apologist, The – Bobby Conway
P
√Peter S Williams (Self Titled AKA The Damaris Project)
Philosophy for Theologians – Reformed Forum
Please Convince Me (See Cold-Case Christianity) – J. Warner Wallace
Point, The – John Stonestreet
Probe Ministries – Kerby Anderson
Provocative Microphone of the Christian Religion, The (Link Not Located)
Q
Ouxano –  Matt Tague
Question Christianity (Discontinued) – Matt Walker
R
RCM Live (Discontinued) – Sam and Jason
Real Radio (Discontinued) – Jack Hibbs
Reasonable Faith – William Lane Craig
Reasons to Believe Apologia – Dr Hugh Ross, Dr. Fazale Rana, Dr. Jeff Zweerink
Reconnect – Andy Wrasman
Reformed and Reloaded – Adam and Zeb
Reformed Forum Podcasts – Reformed Forum
Reformed Pubcast, The – Les and Tanner
Remnant X Radio – Various
Renewing Your Mind – Dr. RC Sproul
S
√Say Hello to My Little Friend (Discontinued) – Dr. Glenn Peoples
Science News Flash (Discontinued)
Sin Boldly – Pastor Evan McClanahan on KPFT 90.1 FM (Added 2016/06/08)
Skeptical Podcast, The – Kyle
Solid Reasons Morning Show, The
Sound Reasoning – Perseus Poku and Guests
√Straight Thinking (Discontinued) – Kenneth Samples
Stand to Reason (Enhanced [Discontinued]) – Greg Koukl
T
Table Podcast, The – Dallas Theological Seminary
Taking Every Thought Captive (Discontinued) – Dustin Crider
TC Apologetics (Unknown) – Unknown
Telugu Christian Apologetics Church (Unknown) – Unknown
√Tentative Apologist, The – Randal Rauser
The Apologetic Front Podcast (Discontinued) – Mike Felker
The Point Radio – John Stonestreet
Theology League, The
Theology Matters – Dr. Barcellos
Theology Mom (Discontinued) – Krista Bontrager
Theology Unplugged – Michael Patton, Sam Storms, JJ Seid, Tim Kimberley
Theopologetics – Chris Date
Thinking Christianly
Thinking in Public – R. Albert Mohler Jr.
Thinking Out Loud – Alan Shlemon
TRURadio
Truth Talk (Discontinued) – Unknown
Twisted Apologetics (Discontinued) – Ryan Goding
U
Unapologetic – Brian Seagraves
Unbelievable? – Justin Brierley and Guests
Uncovering Religion – Rob Cartledge
Up for Debate – Julie Roys
Urban Theologian Radio (Formerly Backpack Radio) – Vermon Pierre, Pastor Bob, and Vocab Malone
V
Veritas Forum, The (Link Not Located) – Various
Voice of Truth (Discontinued) – Norman Geisler
W
Walter Martin
White Horse Inn – Dr. Michael Horton
Why the Universe Is the Way It Is (Limited Run)
Without a Doubt (Limited Run)
Y
√Youth Apologetics Training – Michael Boehm
If you know of a podcast I missed (even if it was a limited run podcast, is discontinued, or you can't get all the episodes online anymore) please buyvalium diazepam let me know. I'd like this list to remain as complete as possible.