Connecting

you with the best

scholars

in the world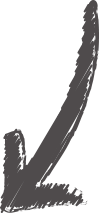 I want the best theological training there is
I want to do theology in a community of others who are pursuing truth, not prejudice
I want someone to navigate me through my education
I want a change to hang out with some of the best Christians scholars in the world
(Oh, and I want to win more theological debates!)
I want to start right now
C. Michael Patton has nearly 20 years experience teaching theology and guiding students to love God with all their mind. This membership puts you in direct contact with him. He puts you in direct contact with the best of Christian theology, both now and then.
500 Member Limit for Gold and Platinum
Every month Credo Courses will release a new course. This course, along with all accompanying materials (workbook, PowerPoint, quiz, etc.) will be immediately available for you in your members folder, ready to download. This material will range from short courses taught by C. Michael Patton to full-length Credo Courses taught by the world's best scholars.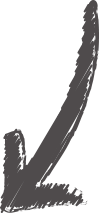 1/2 Off All Physical Products
Get half-off any and all physical products. As many of you know, our physical products rarely go on sale. This can make it more difficult for those who want to use the material in their local setting. Now you can take people through each and every course, allowing them to have their own workbook in their hands.
This is perfect for pastors and teachers who want their students have a more fully engaged experience, being able to take notes and have a visual reminder of the course.
Exclusive Member Only Content
From PowerPoints to teach from to full courses by C. Michael Patton, Rob Bowman, and Michael Kruger, we commit to getting you something and substantial new every month. And you know what? We can't wait to do it. Here is some of what we ALREADY have in the cue:
Science and the Bible by Rob Bowman
The Book of Romans by C. Michael Patton
Heresies by C. Michael Patton
The 10 Commandments by C. Michael Patton
Roman Catholicism and Eastern Orthodoxy by C. Michael Patton
How to Argue with an Atheist by C. Michael Patton
A Study of the Boneheads of Scripture by C. Michael Patton
Exclusive Access to Weekly Live Teaching with C. Michael Patton and Other Scholars
How would you like to join scholars such as Gary Habermas, Mike Licona, Dan Wallace, Doug Groothuis, Paul Copan, Clint Roberts, C. Michael Patton and many, many more? Well, that is exactly what we are going to do each week in a live interactive online environment. Bring your questions and your love for theology as we do theology in community and have WAY too much fun along the way.
And don't be surprised about our surprise guests! There will be plenty of them.
Q.

Is Credo Course associated with a Protestant denomination or tradition?

A.No. Credo Courses is broadly evangelical (theologically speaking). We fellowship with, love, learn from, and respect Christians and Christian scholars of all theological traditions. We simply ask one thing: that people are more committed to the truth than their prejudice and center on the person and work of Christ. Beyond that we are neither Calvinist or Arminian, creationists or theistic evolutionists, Baptists or Methodists, or Dispensationalists or Covenantalists. We love them all so long as they are balanced and don't divide over the non-essential elements of Christianity.

Q.

What are the essentials of the faith to which you refer?

A.The person and work of Christ. These, we believe, are the issues of "first importance" of which Paul speaks (1 Cor 15:1-4).